Overview
The 17th International Conference on QCD in Extreme Conditions (XQCD 2019) will be held in Tokyo from 24 to 26 June 2019. XQCD is a series of international workshop-style conferences, held annually, which aims to cover recent advances in the theory and phenomenology of QCD under extreme conditions of temperature and/or baryon density, together with related topics.
Topics
QCD at finite temperature and density
QCD in external fields
Phase diagram of strongly interacting matter
Properties of Quark-Gluon Plasma
Heavy ion collision phenomenology
Neutron stars
Invited speakers
Adam Bzdak (AGH UST), "Correlations and probability distributions in high-energy nuclear collisions"
Tyler Gorda (Virginia), "The interpolation approach to dense QCD and neutron-star phenomenology"
Goro Ishiki (Tsukuba), "Partial deconfinement"
Jinfeng Liao (Indiana), "Novel transport phenomena with chirality, vorticity and magnetic field"
Jun Nishimura (KEK), "Current status and perspectives of complex Langevin calculations in finite density QCD"
Toshihiro Nonaka (CCNU), "Studying the QCD phase diagram in RHIC-BES at STAR"
Arata Yamamoto (Tokyo), "Lattice with external fields and rotation"
Yi Yin (MIT), "The QCD critical point hunt: new dynamic framework and first simulation results"
Announcements
Conference poster
Please click the image for high-resolution version (3579x5031, 14.1MB).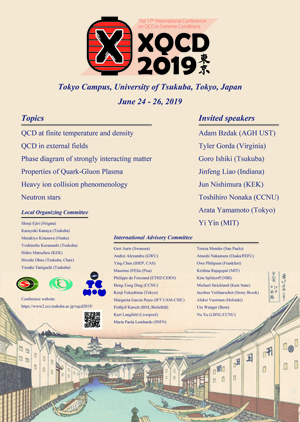 xqcd2019_poster.pdf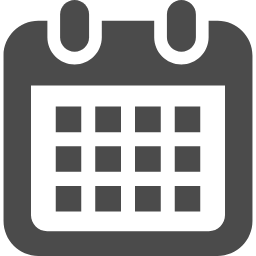 Date Jun. 24th 8:50 - Jun. 26th 17:45 (JST)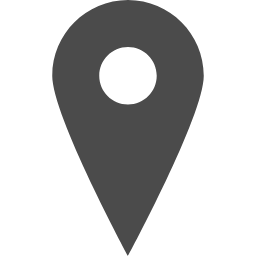 Venue (map) Bunkyo School Building Tokyo Campus University of Tsukuba 3-29-1 Otsuka Bunkyo-ku Tokyo 112-0012 Japan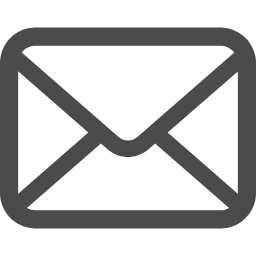 Contact xqcd2019(at)ccs.tsukuba.ac.jp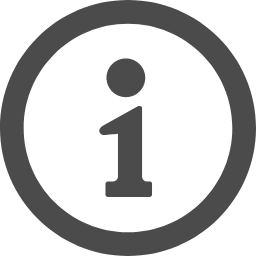 News June 11th : Final circular May 27th : Timetable updated Apr. 22th : Poster available Mar. 18th : First circular Mar. 18th : registration opens Feb. 21st : website launched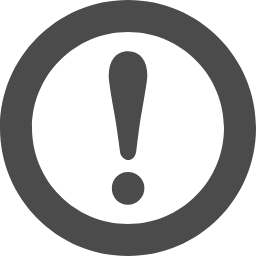 Important dates May 12th : deadline for student support May 12th : deadline for abstract submission May 26th : deadline for registration